Last year, we began reviewing curriculum resources for middle school math.  When we put out the proposal asking for submissions, we asked for some very specific things based on recommendations from the National Council of Teachers of Mathematics (NCTM).
Some of the recommendations and research we used in identifying high quality instructional materials are listed below.
We used 8 Effective Teaching Practices from NCTM's publication Principles to Actions.
Establish mathematics goals to focus learning. 

Implement tasks that promote reasoning and problem solving.

Use and connect mathematical representations.

Facilitate meaningful mathematical discourse.

Pose purposeful questions.

Build procedural fluency from conceptual understanding.

Support productive struggle in learning mathematics.

Elicit and use evidence of student thinking.
According to Hattie's research, Teacher Estimates of Achievement had an effect size of 1.62 and Collective Teacher Efficacy had an effect size of 1.57.
We utilized the research presented by Jo Boaler on the brain's ability to grow and change to set the stage for holding high expectations for all students.  We knew that quality tasks for students was a must have.  Rigorous tasks with multiple entry points.
However, we were also looking for resources that would build teacher capacity.  We weren't looking for another resource that would have teachers reading out of a textbook.  We wanted to shift instruction and pedagogy in a way that would develop students as critical thinkers and problem solvers and teachers as facilitators of learning, not keepers of information.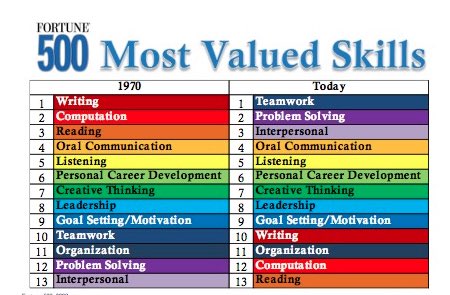 This graphic has showed up in many places, but I first saw a similar one in Boaler's book, Mathematical Mindsets.
On first look, it made me think of the book, Hidden Figures.  The women in the retelling were hired by NASA to be computers.  Their job was to crunch numbers, and to do it fast.  However, with the arrival of the computer, the women were faced with becoming obsolete to a machine.  So they adapted by becoming what NASA needed most at that time, problem solvers.
It was clear that if continue to teach math in the way we always have, we will produce the same types of thinkers; students who are able to follow directions and procedures; computers.  What the world's largest companies are asking for are thinkers.  Students who have been taught how to think about problems in new ways and approach them from multiple pathways.  Students who can work collaboratively to come to a solution.
This is what we knew we needed – instructional materials that were student-centered;  Resources that allowed kids to make sense of problems and persevere in solving them.
Which leads me to another set of standards that played a huge part in selecting a 
resource; The Standards for Mathematical Practice.
The content standards get a lot of attention across the country, but many people (even some math teachers) are unaware that there are also a set of standards for mathematical practice.
These are the employable skills that are essential for our students to leave our systems with.  Many of us have heard the quote mentioned by Richard Riley, former US Secretary of Education, 
"We are currently preparing students for jobs that don't yet exist, using technologies that haven't been invented, in order to solve problems we don't even know are problems yet."
So the question remains, how DO we prepare students for such a world?  If we use employable skills as a model, all signs point to developing students who can think, reason, and solve problems as part of a team.
In our search, we reviewed several resources, one of which was Illustrative Mathematics.  Illustrative Mathematics was the highest ranked curriculum by http://www.EdReports.org, an independent non-profit designed to support schools and educators in evaluating instructional materials.
We took a team of teachers to a 4-day training in Atlanta, GA to evaluate it further.  The teachers were hooked and requested to pilot it the following year.  We opened the pilot up to all of our middle school teachers and many participated.
After piloting the resource, we collected feedback from teachers and heard things like, "Illustrative Mathematics has made me a better (more effective) teacher."
"My students are talking about math in ways I never imagined they could."
"One of my students who had never spoke in class before, came up and explained their strategy for a number talk today."
They reported increases in demonstration of understanding on summative assessments, district benchmarks, and time spent on productive struggle.
The pilot experience was not easy.  Teachers struggled with the change in pedagogy.  They struggled with beliefs and practices that they had held and used for years being turned on their end.  They worried that students wouldn't formalize concepts by the time standardized testing came along.  However, at the end of the pilot, teachers overwhelmingly wished to continue using the resource due to the growth they had seen in students thinking and reasoning skills.
We knew that in order to shift instruction in this way, we needed to support teachers with upfront and job-embedded professional learning opportunities.  So we arranged for Illustrative Mathematics trainers to come in to do a 2-day training for each of our teachers, SPED teachers supporting math, ELL coaches, Learning Specialists, Title 1 Support and any administrators who wished to attend.
We then planned four quarterly half day collaboration days for teachers at each grade band.  Tomorrow is our first collaborative day together and I am excited to continue our journey on refining our practice.
I'd love to hear stories from other districts and ideas of how to best support teachers in the continued implementation of problem-based instructional materials.